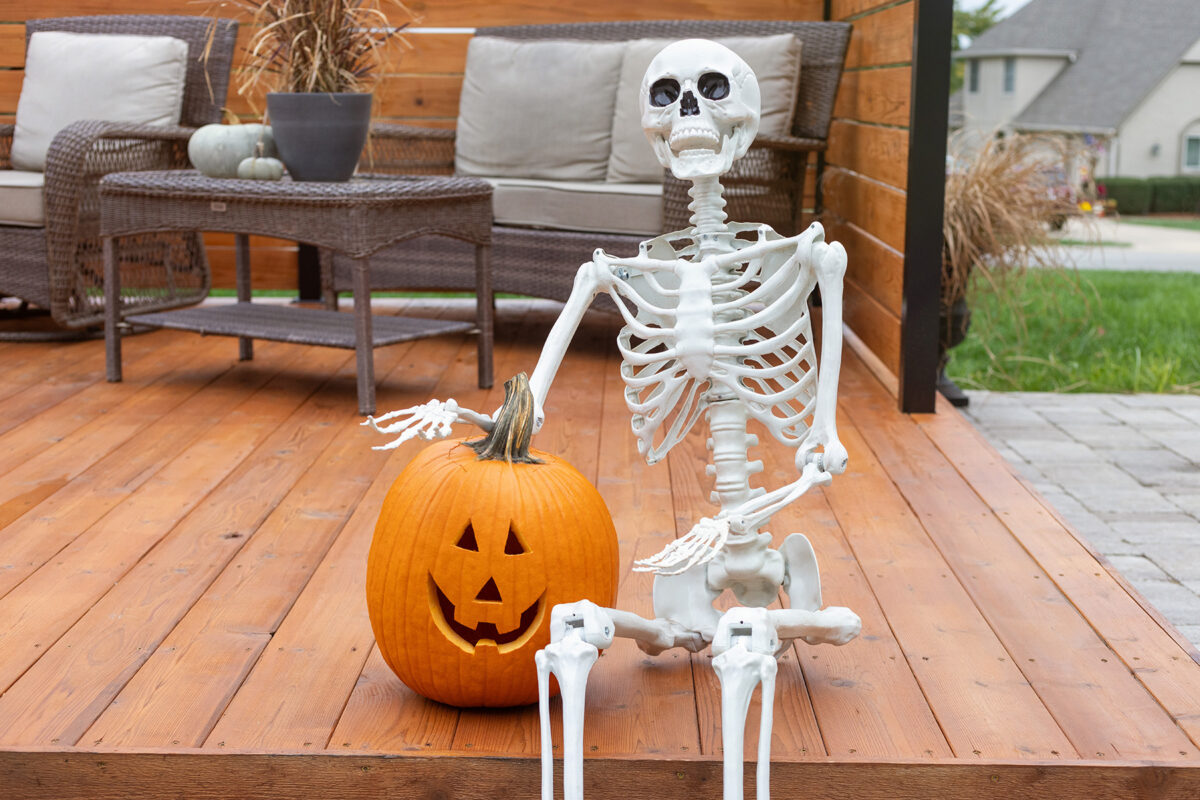 It's almost Halloween! That means it's time to carve pumpkins. Blake Skelton wanted to take a stab at it. What did Blake Skelton say when we told him to be careful? "I'm bone to be wild." He's not afraid of the guts even though Blake has none himself. He saved the seeds for me so I can plant them next year. Ta-dah! Blake's masterpiece. It looks perfect on the potting bench. Blake says it's a self portrait. Do you see the resemblance?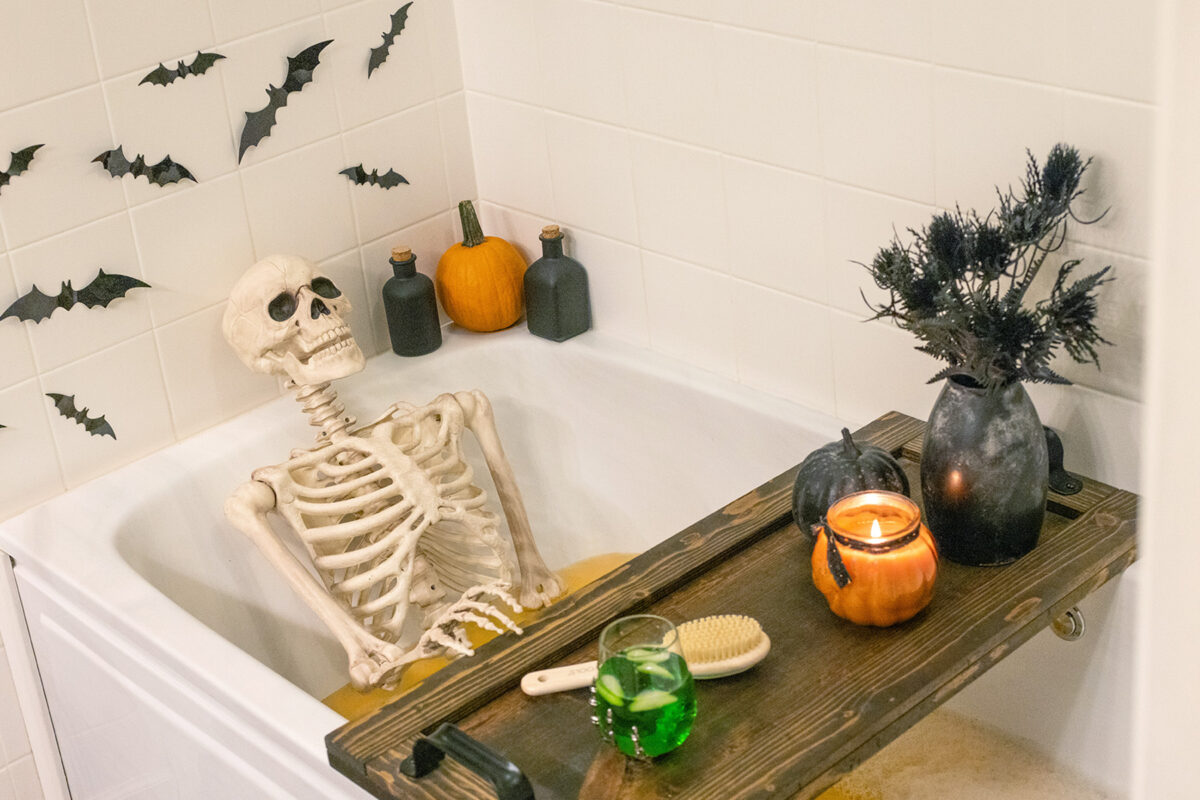 Poor Blake Skelton is having a rough day after yesterday's manual labor of raking leaves. Do you know what...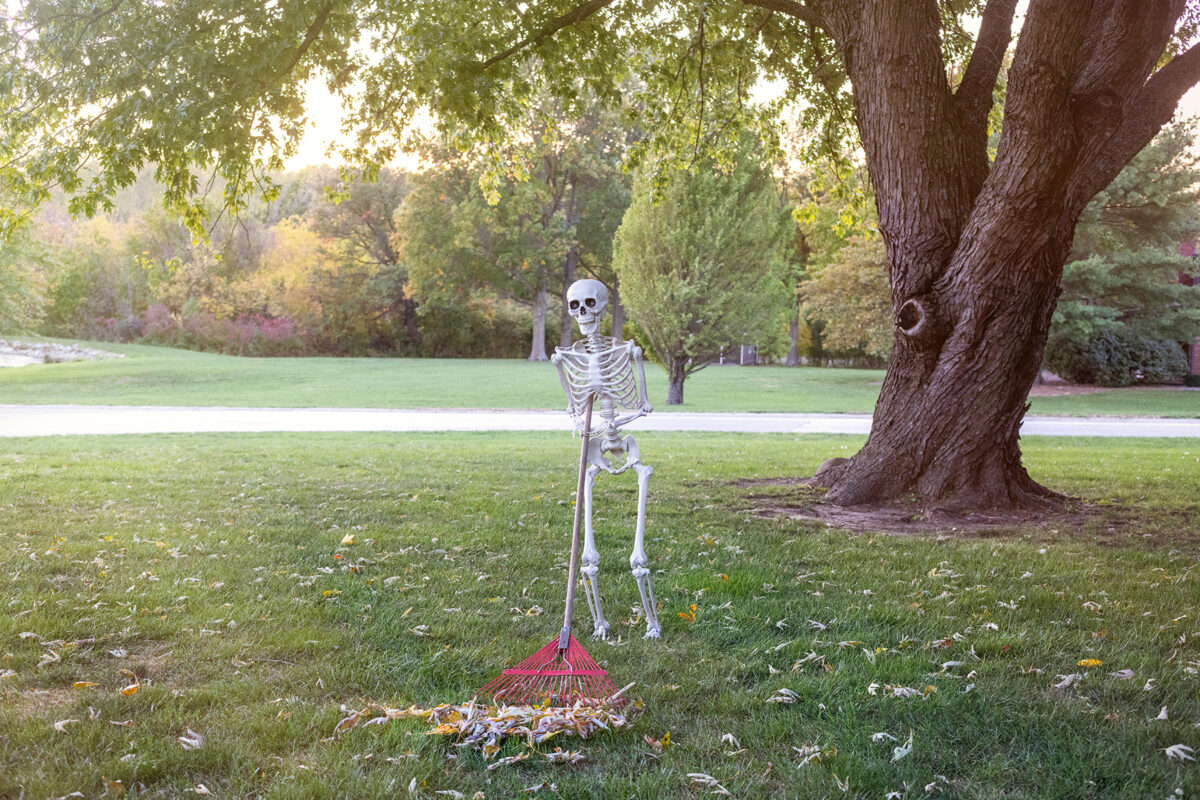 Look! Blake Skelton is actually doing manual labor. He's reluctantly raking leaves. Do you know why Blake Skelton tries...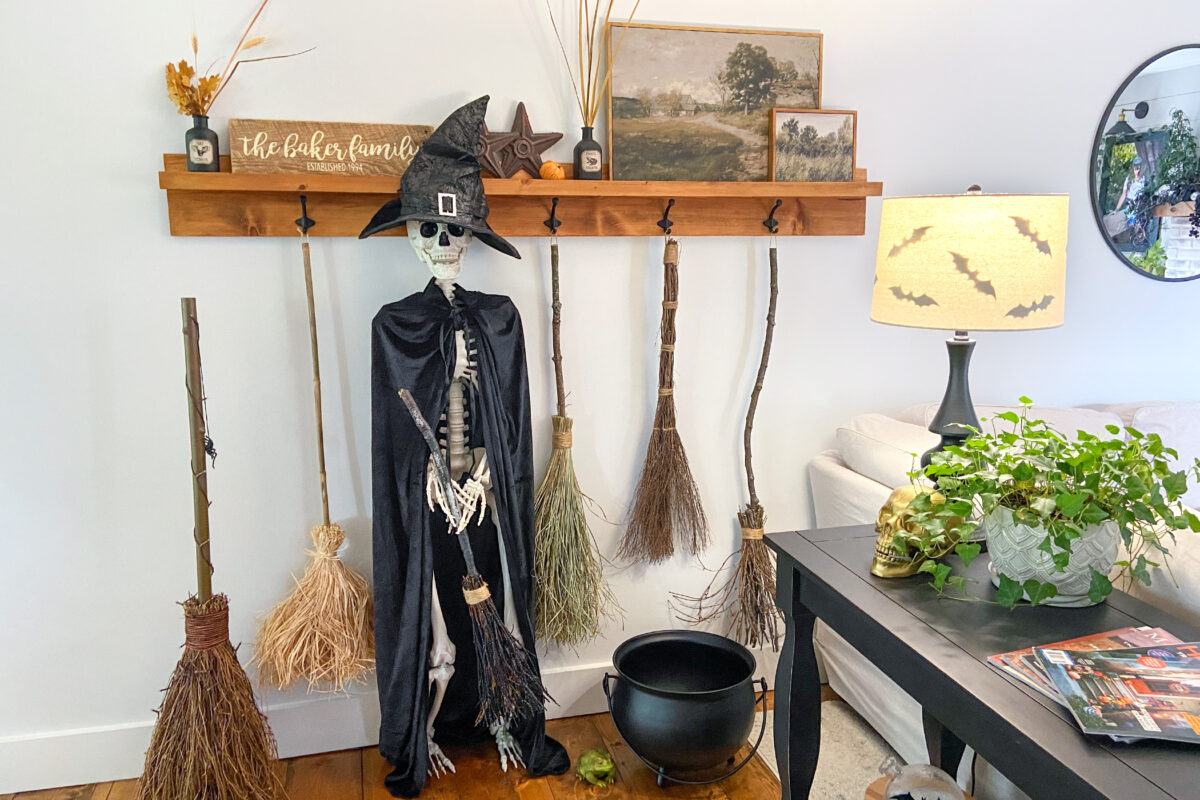 Blake Skelton appears to have stumbled upon a witch's lair. When in Rome… What's it going to hurt to try on a few things? The black broom seems to be a good fit. Hmmm. What's going on here? Blake should probably skedaddle while he can before he becomes another toad by the cauldron. Yet another use for sticks this Halloween. DIY witch's brooms are actually very simple to make. I thought it would be cute to make several variations and display them on this picture shelf. Brooms from left to right 1. Grapevine Broom from Grandin Road (currently sold out for Halloween 2023) // 2. Raffia broom made with a bamboo stick from my DIY garden trellises. // 3. Black broom purchased from Home Goods, took apart and added grapevine to the middle to make it more full then reassembled. // 4. Grass broom made from cuttings of pampas...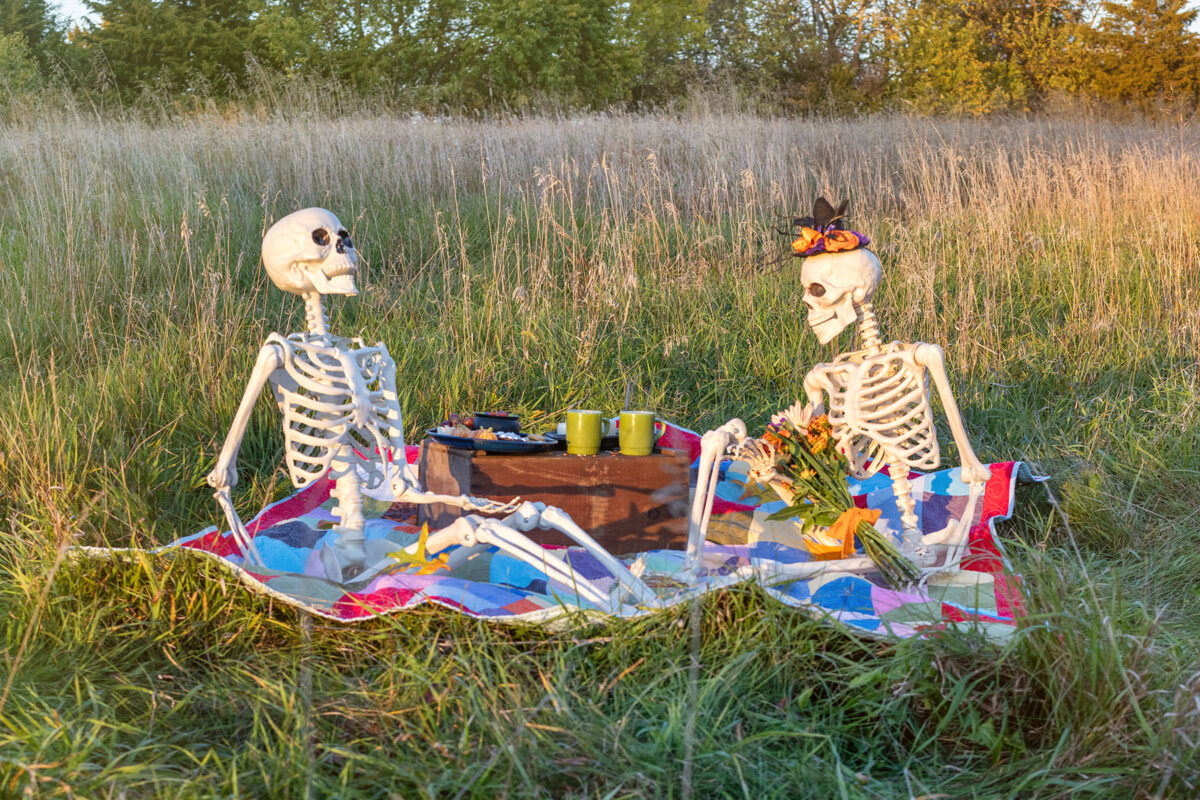 At long last, it's time for you to meet Blake Skelton's girlfriend. May we introduce you to Gwen Steboni,...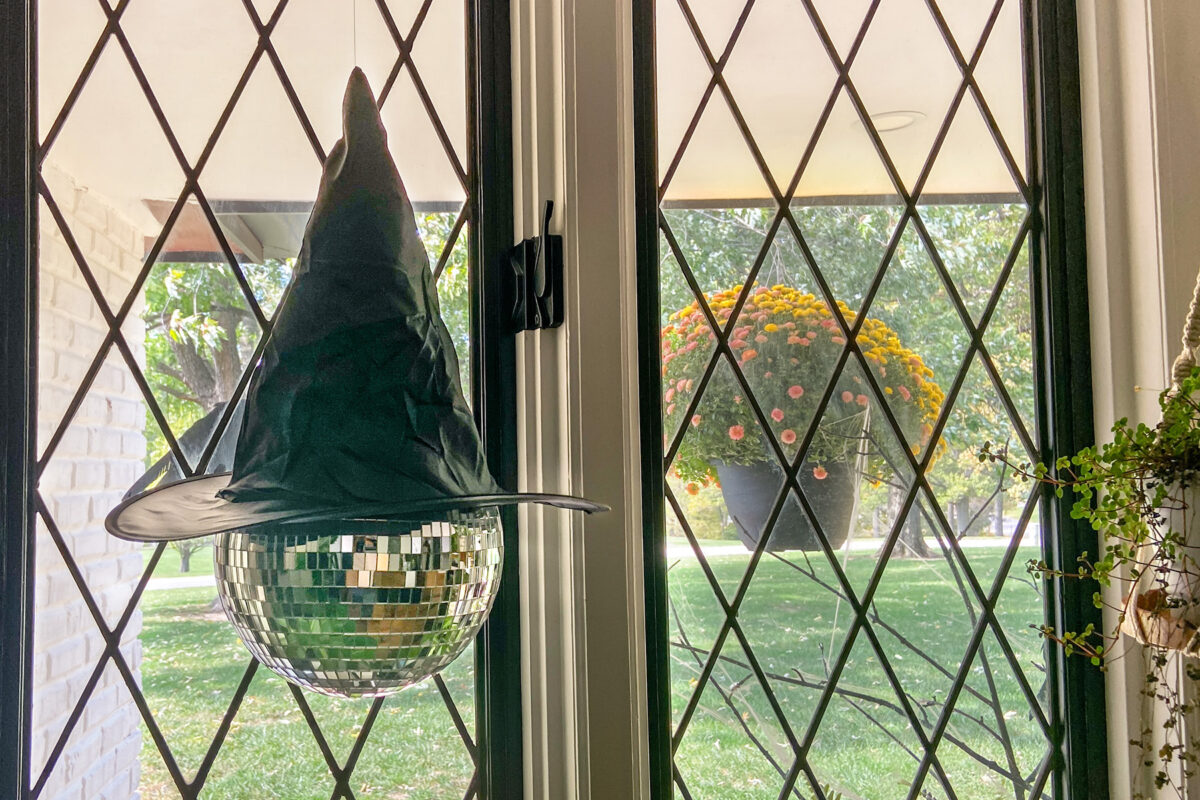 This is the simplest, cutest Halloween DIY. Take a 6″ disco ball, using a needle and fishing line, tie...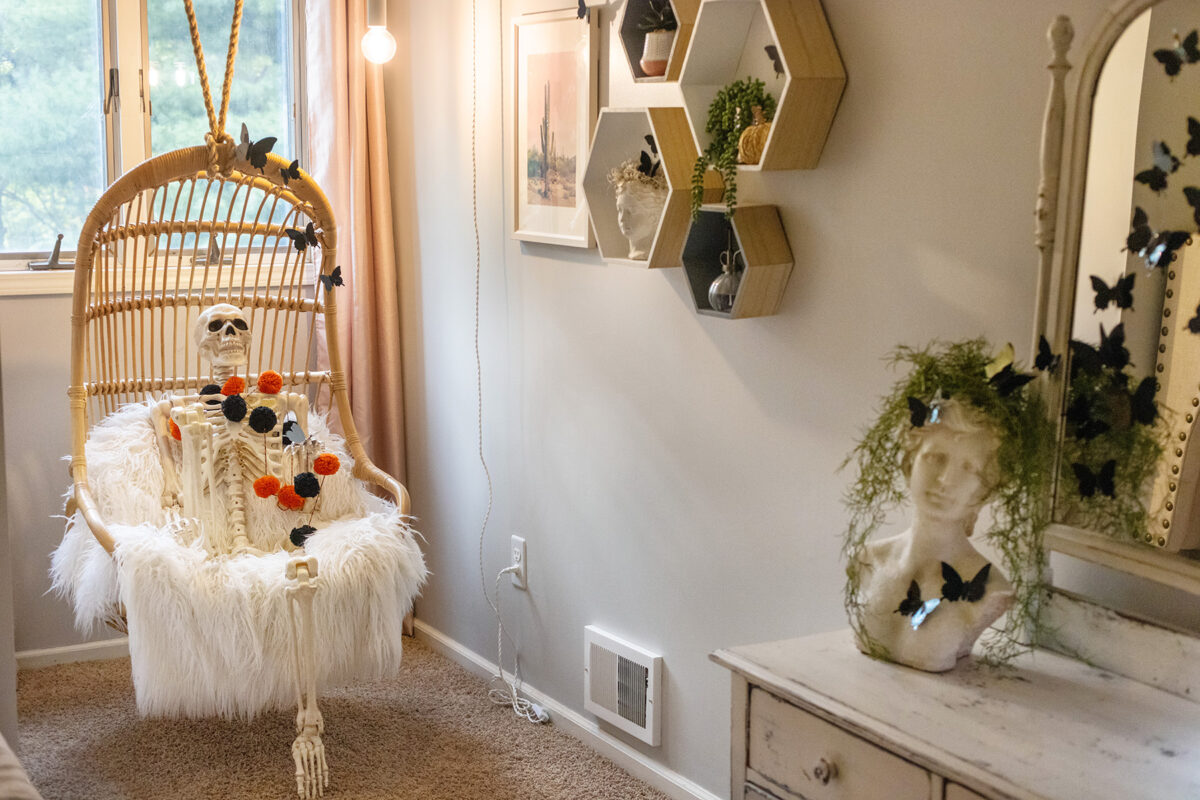 I was looking all over for Blake Skelton and finally found him in our daughter's room with the butterflies. I think he was hiding out so he didn't get caught relaxing again. What does Blake Skelton say when he talks to the butterflies? "Bonejour." Just one week until Halloween and Blake is ready for his favorite night of the year. A closer look at a few Halloween touches in Kylie's room.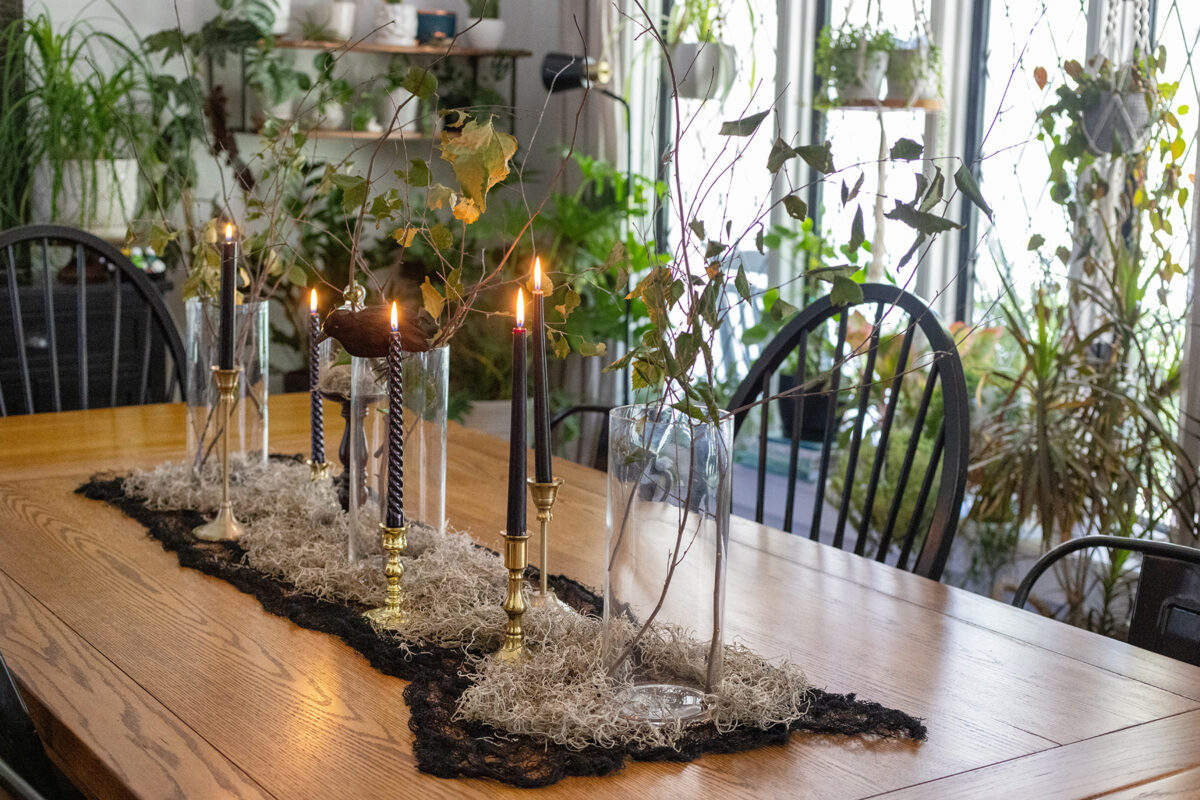 May I introduce you to this year's Halloween tablescape featuring sticks and crows? Simple, rustic with just a teeny...