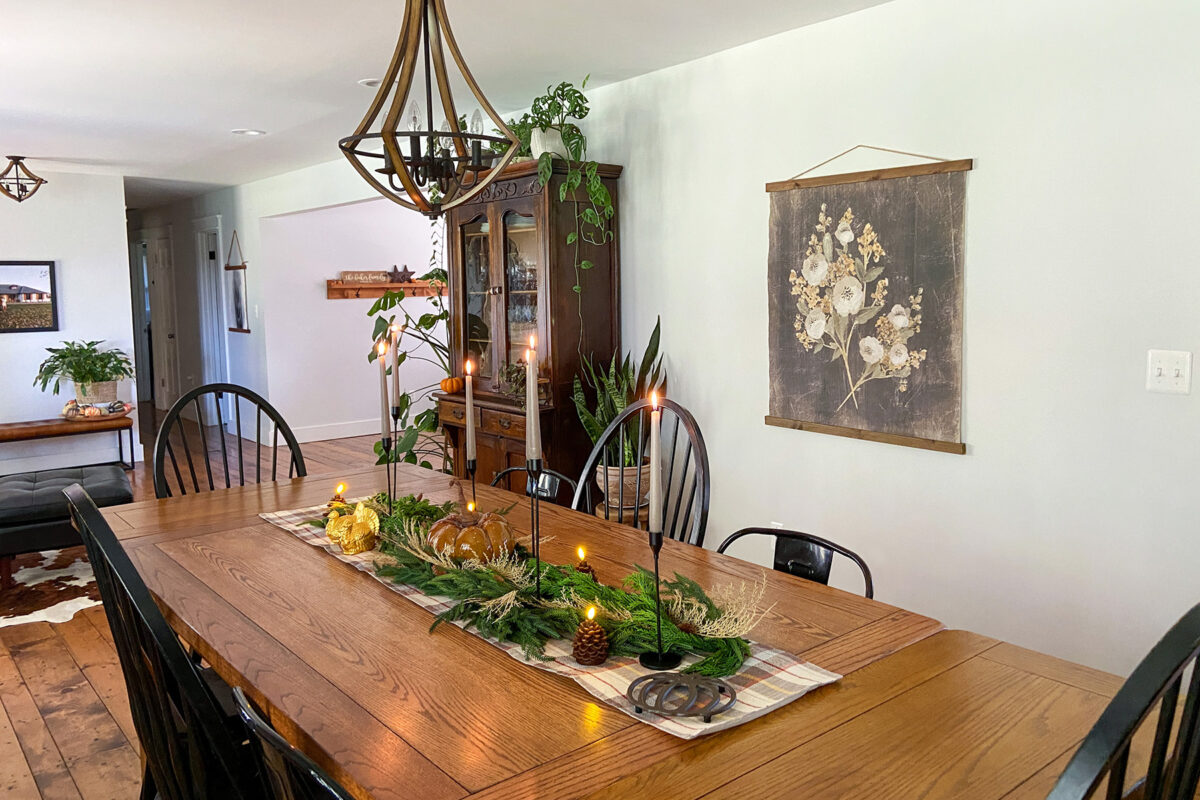 I typically decorate for Thanksgiving after Halloween and then Christmas the entire weekend after Thanksgiving. It seems more and more people are decorating for Christmas right after Halloween this year. I decided I'm going to do a hybrid Thanksgiving sprinkling in a bit of Christmas at the same time. That idea inspired my dining room tablescape. I started with an old Hobby Lobby fall colored table runner as the base. New this year to the Christmas rotation are two different types of faux garland that I wanted to try out. I intertwined two 5′ pine garland strands and one 6′ cedar garland on top of the table runner. Then I just pulled in things I already had on hand to create the vision. I nestled an old ceramic pumpkin in the middle of the garland. I pulled apart stems of faux pampas grass and preserved wheat stems and tucked...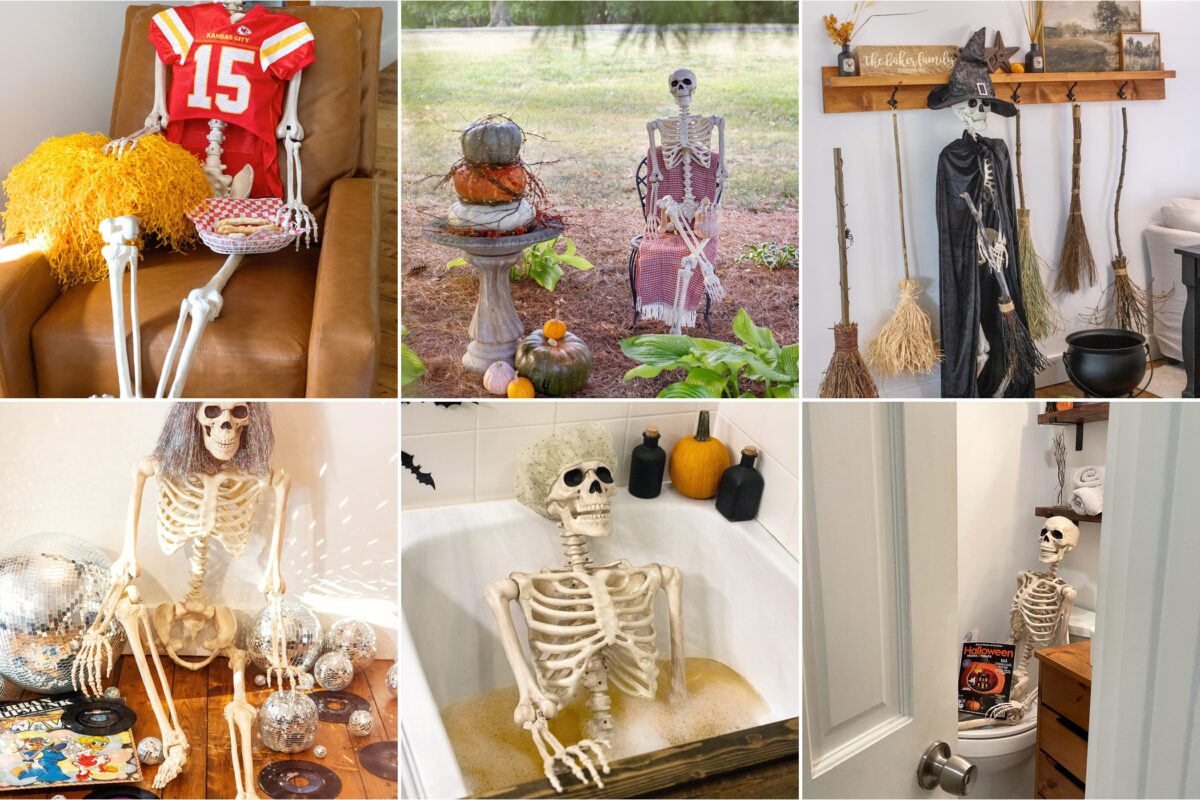 How can it be that October 31st is already here? And why am I getting sentimental that our time...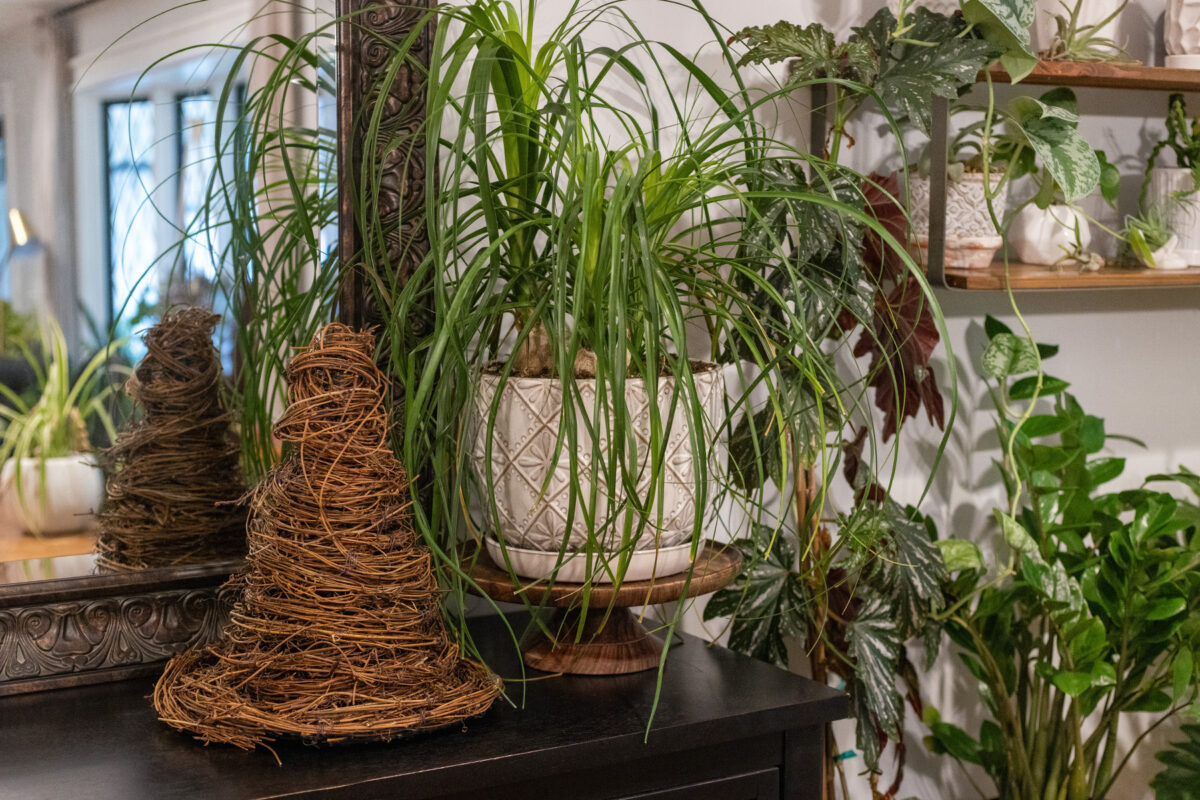 I've got one more Halloween DIY for you this year. I share one day before Halloween because now is the prime time to get the supplies for this DIY while they are on clearance. Just two items needed – a tinsel witch hat (currently on clearance for $5) and grapevine garland. Begin by removing the tinsel from the hat frame. Then wrap the form with the grapevine garland securing to the frame using the wire on the garland. I used two grapevine garlands for fullness but you could get away with using one. That's it. So cute! I might use it on my potting bench next year since it can be used inside or out. Happy Halloween! Until next year…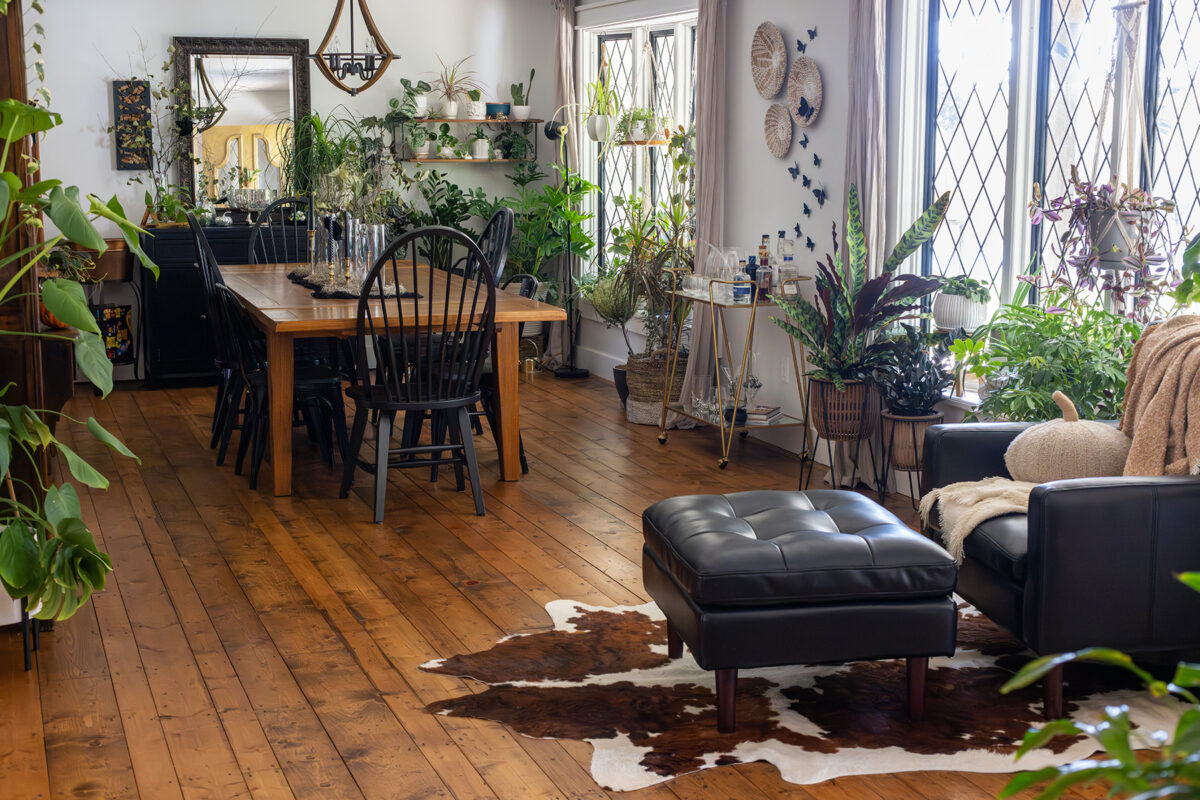 With just one day left until Halloween, I thought I would share a peek at Halloween around our house...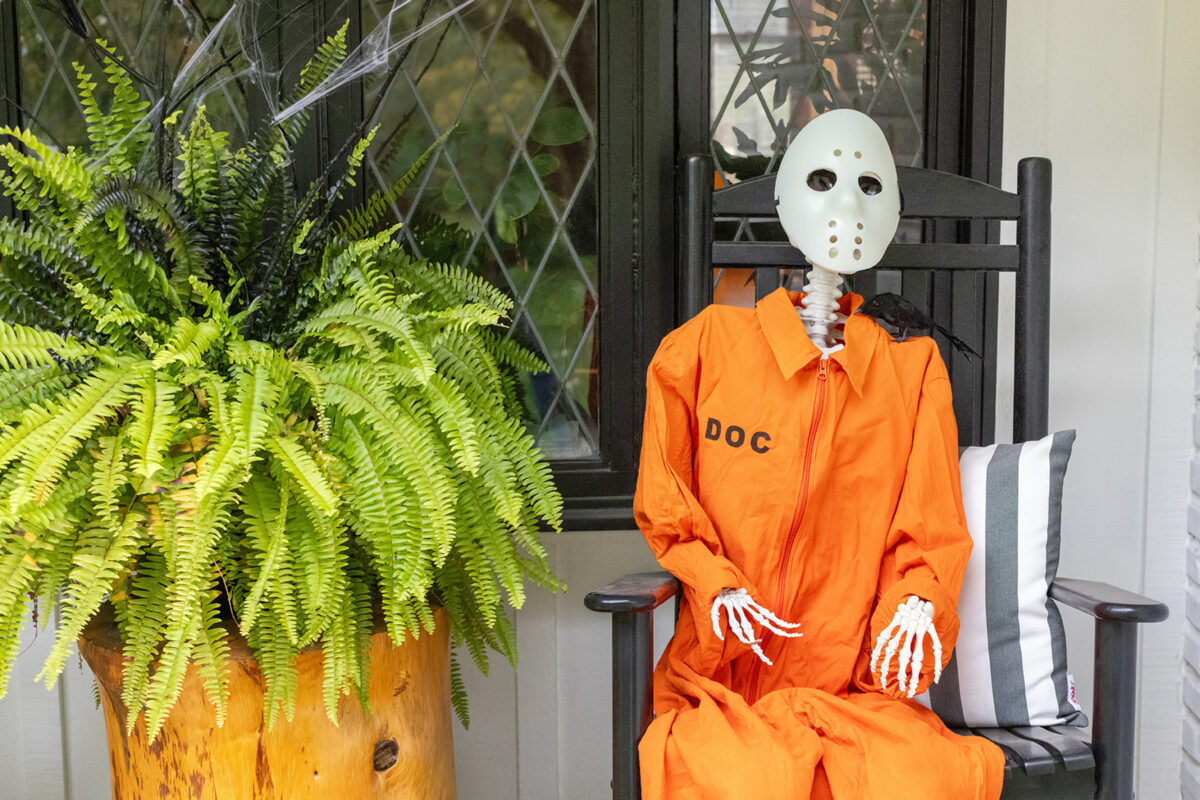 There has been someone sketchy hanging around our house. Looks like maybe he broke out of the local jail....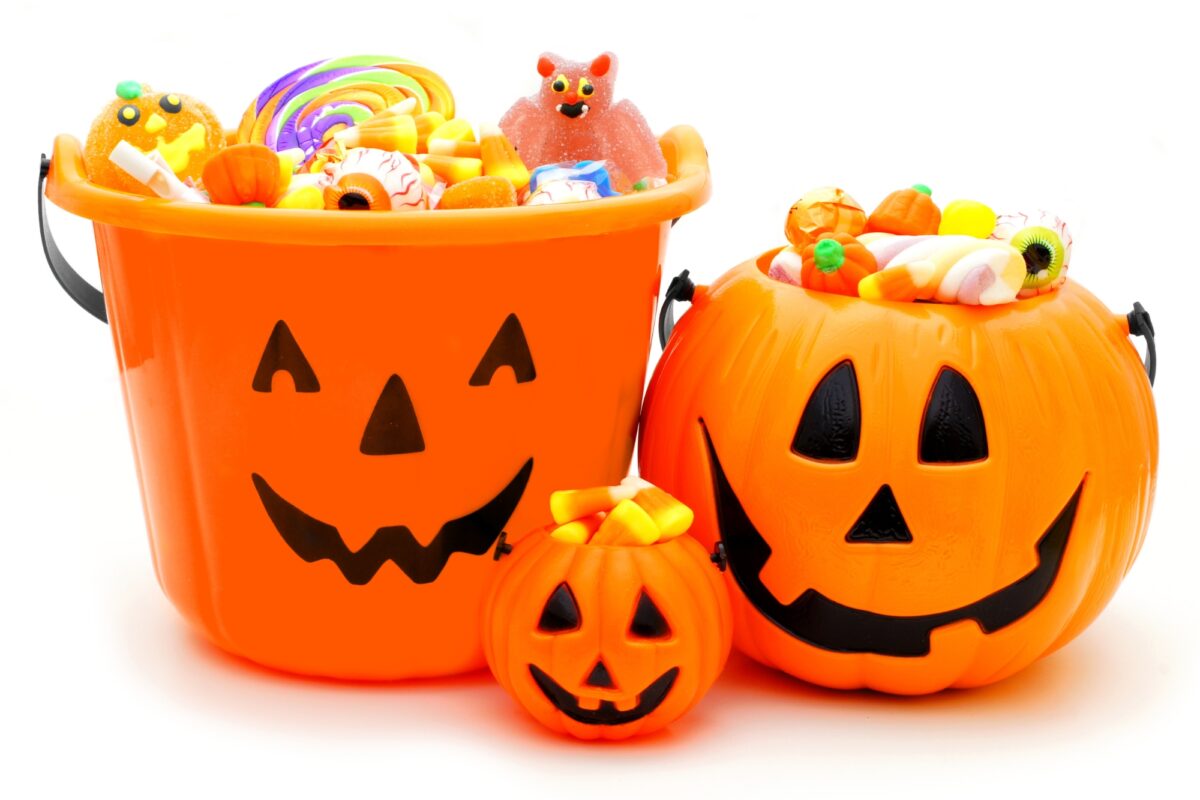 Happy almost Halloween! Unfortunately the cold weather is already here so there are going to be some chilly trick-or-treaters. A perk of being empty-nesters is we can stay warm inside waiting for the doorbell to ring while yummy chicken tortilla soup cooks on the stove. I may or may not sneak a few pieces of candy for dessert. Stay warm out there if you'll be out and about. Here's what we're having for dinner this week: MONDAYBrisketGreen Bean Casserole TUESDAYChicken Tortilla SoupPumpkin Bread WEDNESDAYProsciutto & Cheese TortelloniButtered Peas THURSDAYEnchilada CasseroleAir Fryer Sweet Potato Fries FRIDAYOven Roasted Chicken & Potatoes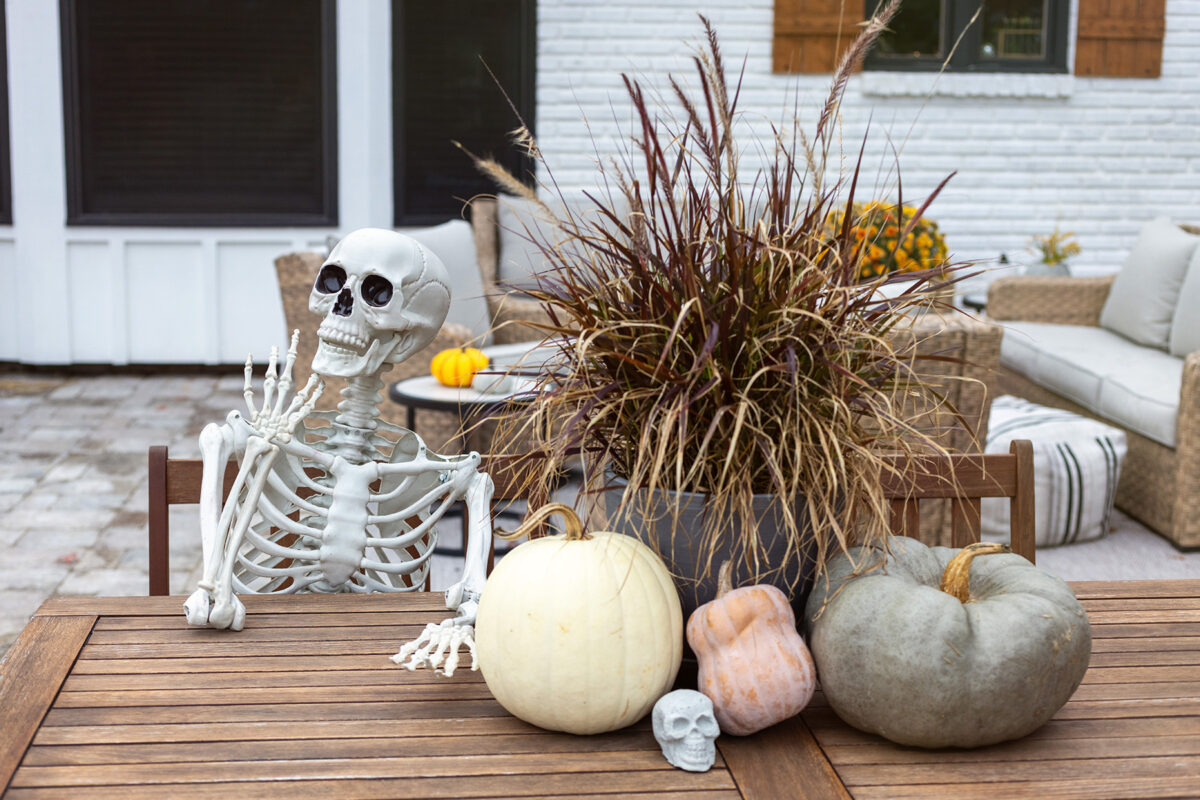 Blake Skelton has really been enjoying the new back patio. Maybe even more than us. It's the perfect place...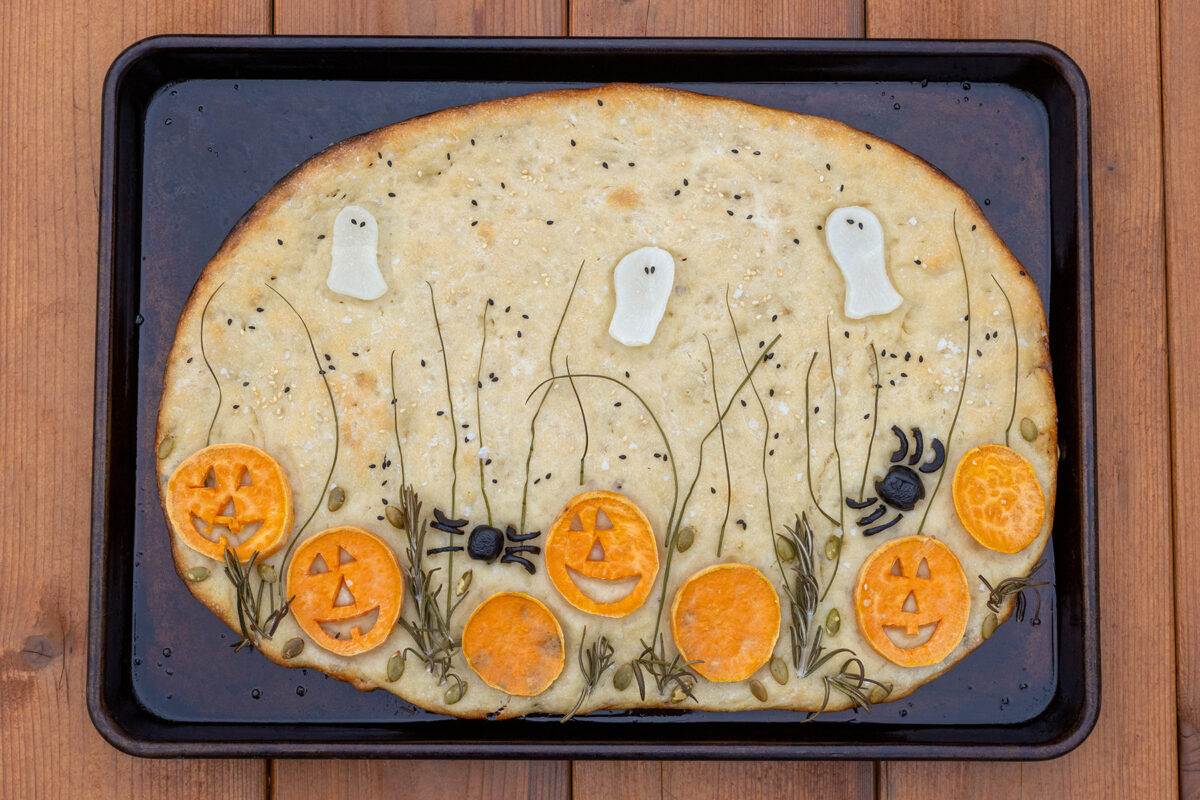 Focaccia bread but make it Halloween. I shared an easy focaccia bread recipe HERE awhile back. This time I...