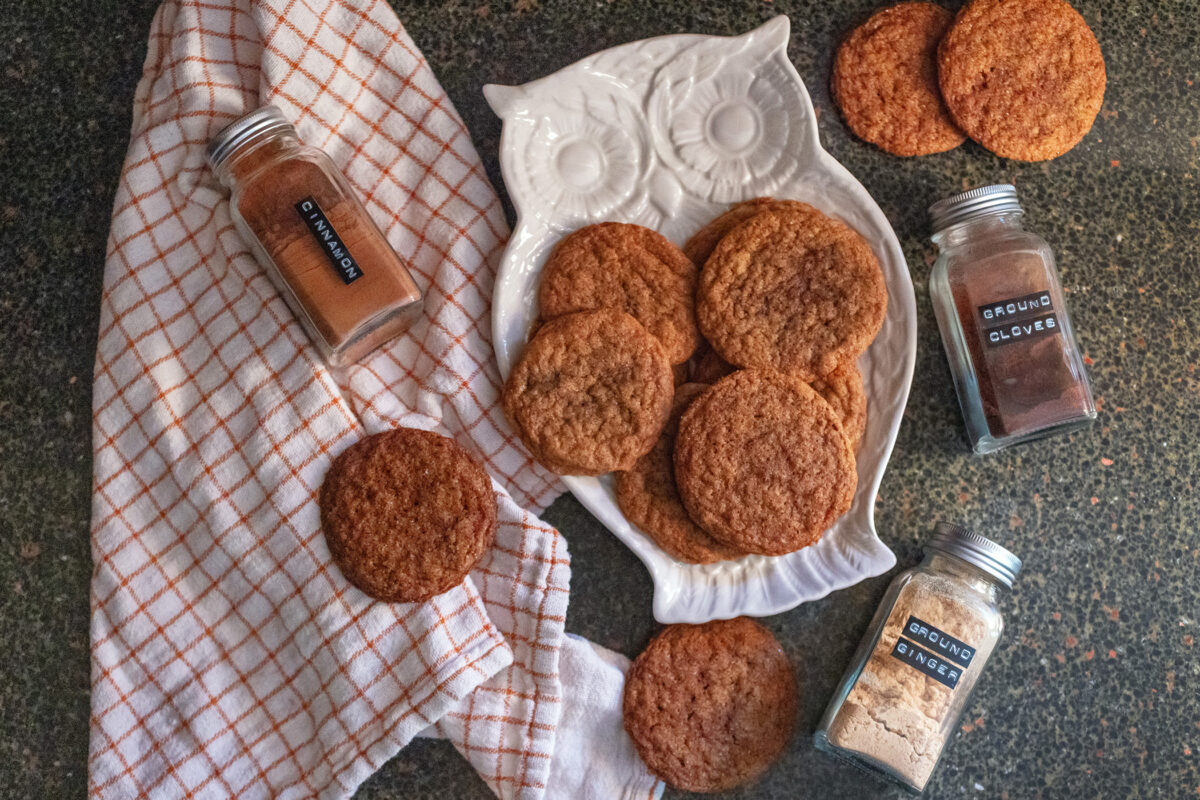 In college, the best days were when a box arrived in the mail from my grandma. Packed inside was a recycled cookie tin filled with the perfect soft and chewy homemade molasses cookies. To this day, their scent reminds me of the days sitting at my dorm room desk doing hours of homework while eating those cookies. Molasses cookies and Pepsi were single-handedly the reason for my freshman 20 weight gain. But it was oh so worth it.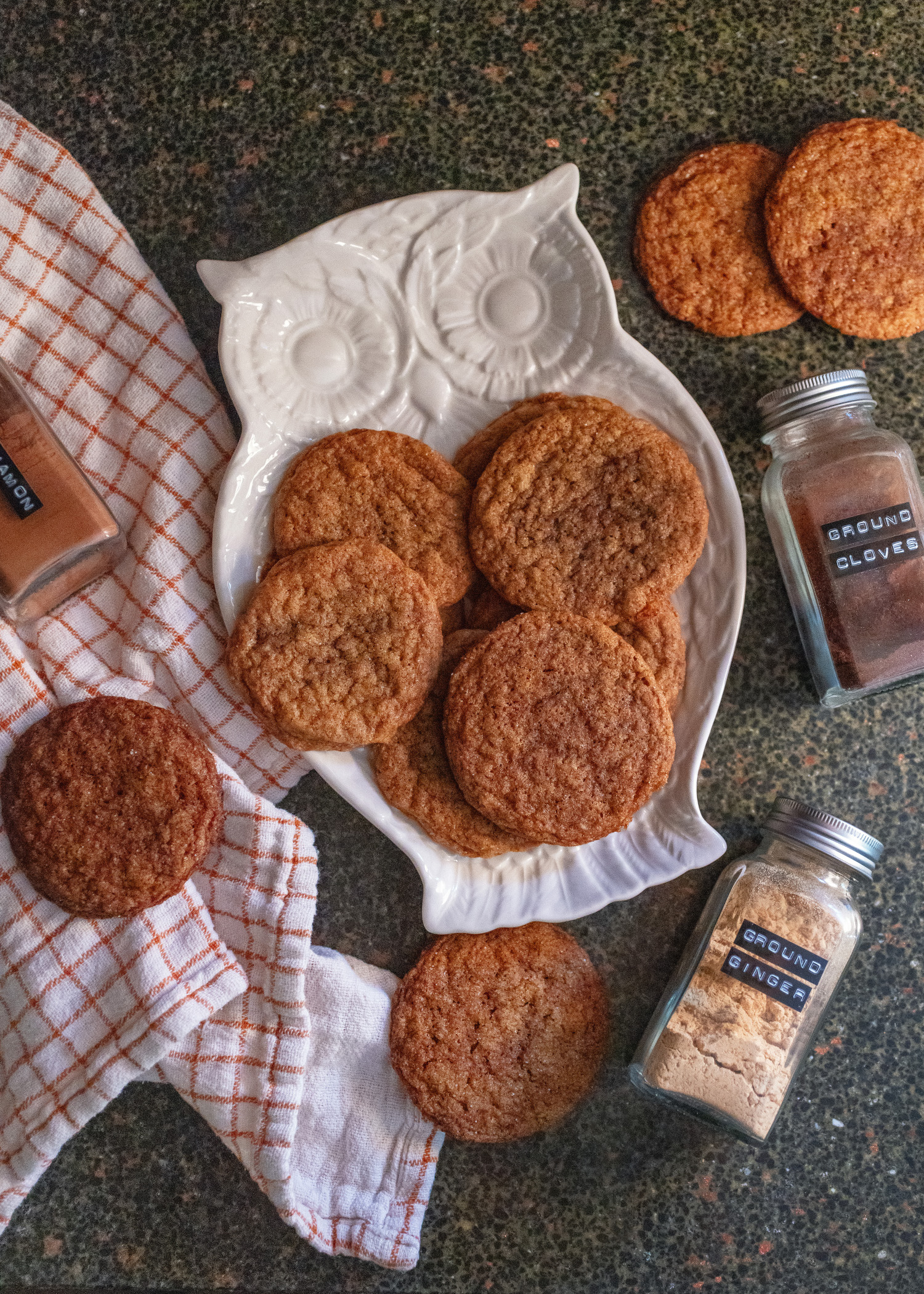 This past weekend the urge hit to make those delicious cookies. They are pretty much a fall must. The recipe calls for real butter but I use margarine because I like my cookies flat. It gives them the perfect chewy texture that I remember from grandma's cookies. Thankfully, I no longer drink Pepsi and I limit myself to just one batch of molasses cookies about twice a year to avoid adding to the 20-pound middle-age spare tire.
---
Ingredients
3/4 cups real butter, softened

1 cup sugar + additional for rolling

1/3 cup molasses

1 egg

2 teaspoons baking soda

2 cups flour

1/2 teaspoon ground cloves

1/2 teaspoon ground ginger

1 teaspoon ground cinnamon

1/2 teaspoon salt
Directions
In a mixing bowl, mix butter to fully soften.
Add sugar, molasses and egg. Mix to combine.
Add dry ingredients and mix until fully combined.
Roll dough into 1" balls. Then roll balls in sugar and place on a baking sheet. Do not flatten balls.
Bake at 375 degrees for 8 to 10 minutes until edges just begin to brown.
Notes
I use margarine in place of the real butter which gives the cookies a flat, chewy texture versus a fluffier round cookie.
Reader Interactions