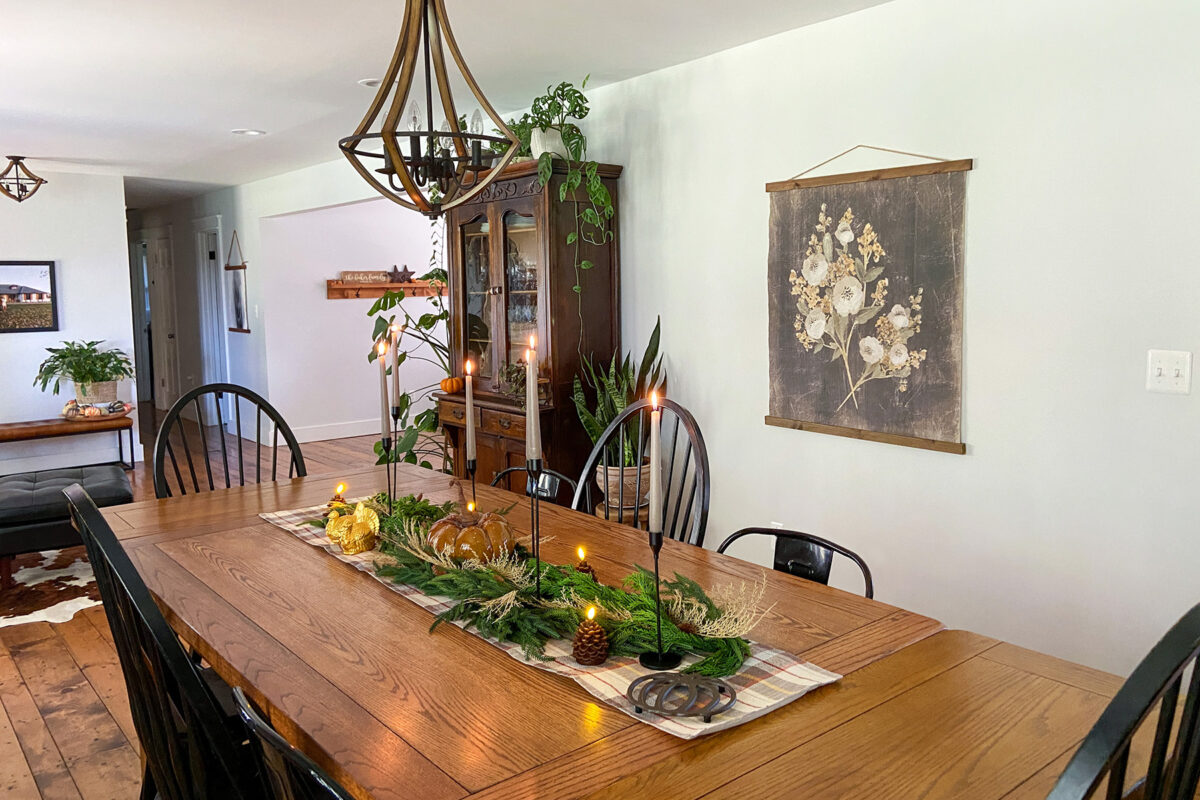 I typically decorate for Thanksgiving after Halloween and then Christmas the entire weekend after Thanksgiving. It seems more and more people are decorating for Christmas right after Halloween this year. I decided I'm going to do a hybrid Thanksgiving sprinkling in a bit of Christmas at the same time. That idea inspired my dining room tablescape.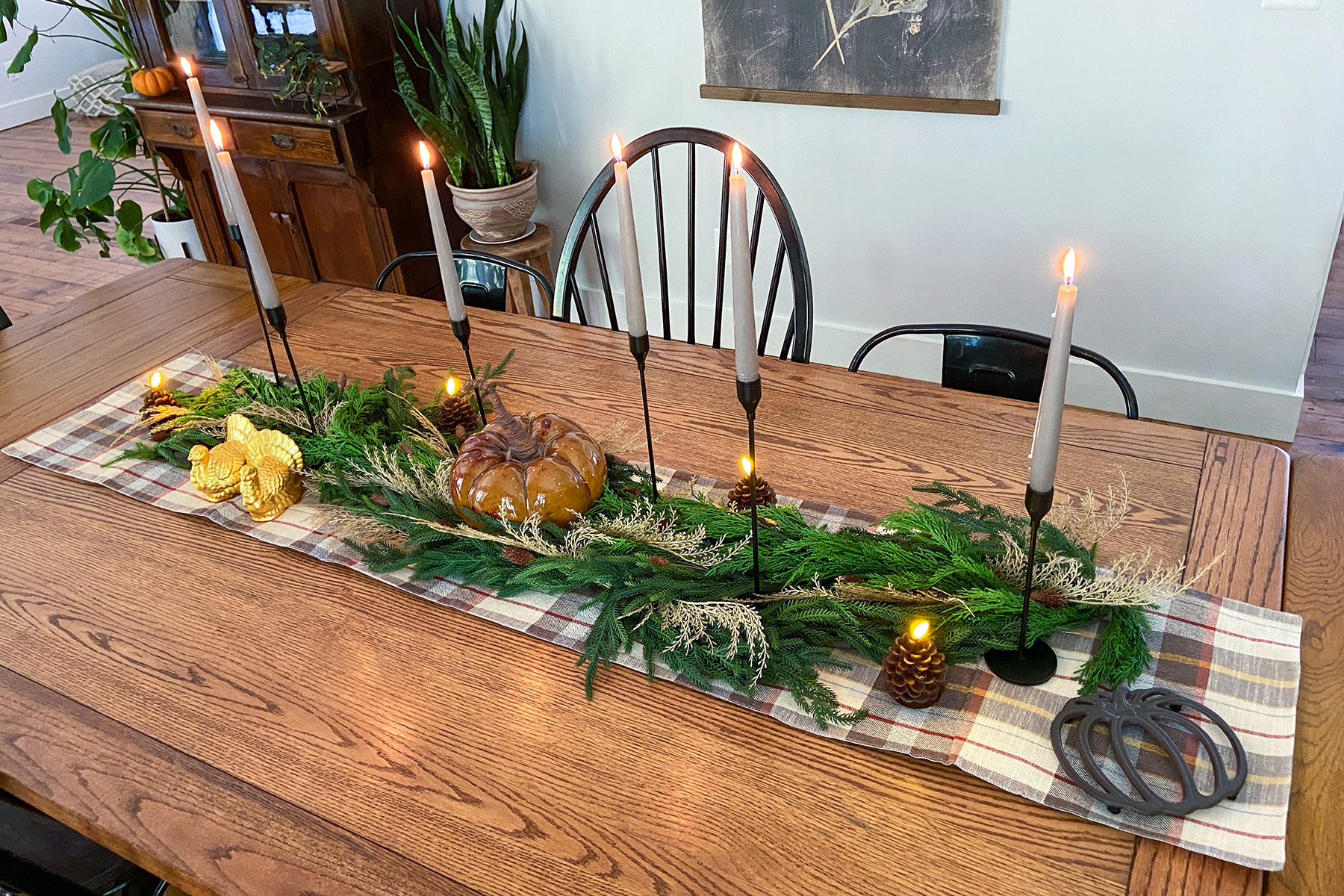 I started with an old Hobby Lobby fall colored table runner as the base. New this year to the Christmas rotation are two different types of faux garland that I wanted to try out. I intertwined two 5′ pine garland strands and one 6′ cedar garland on top of the table runner. Then I just pulled in things I already had on hand to create the vision.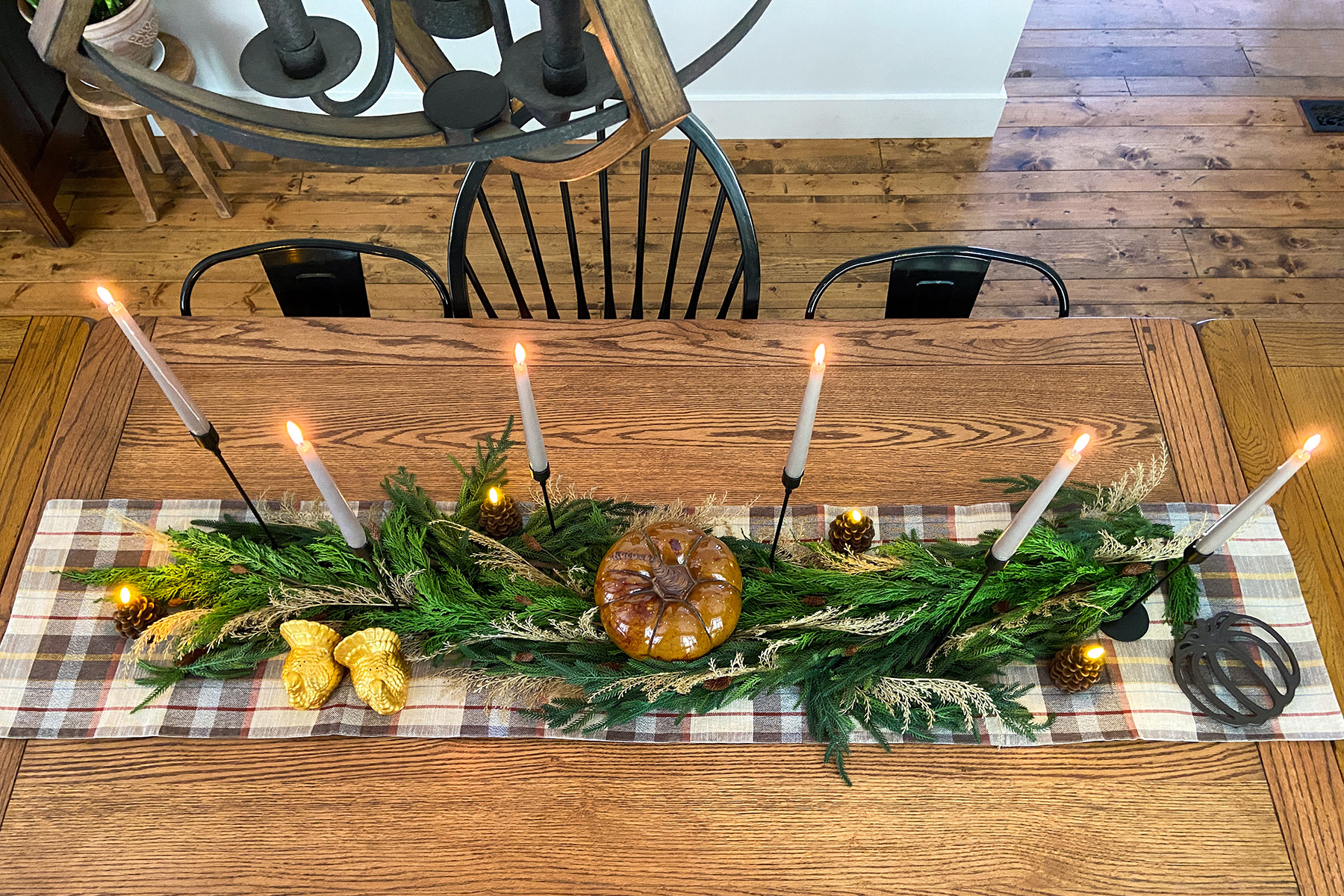 I nestled an old ceramic pumpkin in the middle of the garland. I pulled apart stems of faux pampas grass and preserved wheat stems and tucked them randomly into the greenery.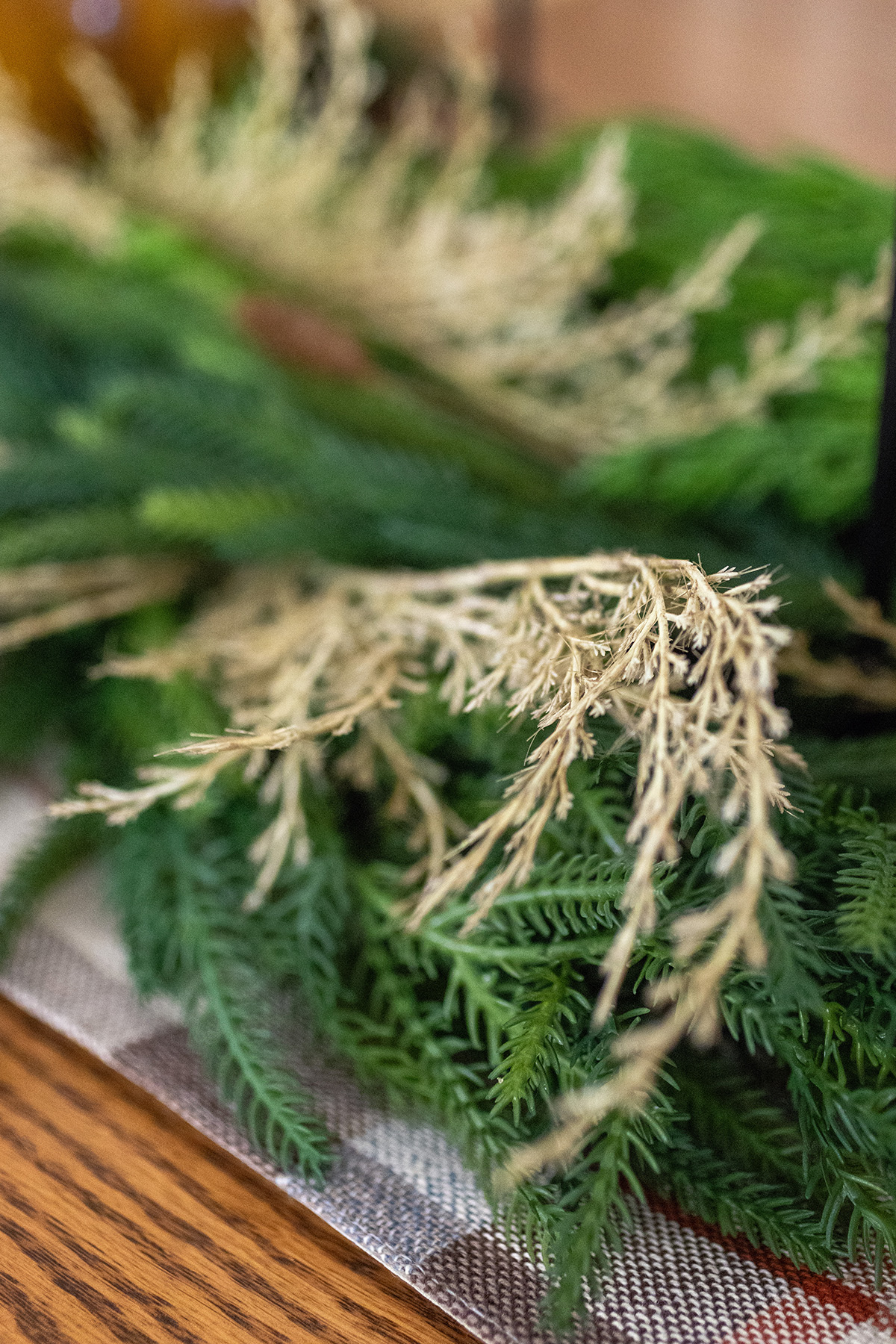 Next came cute real wax flameless pinecone candles.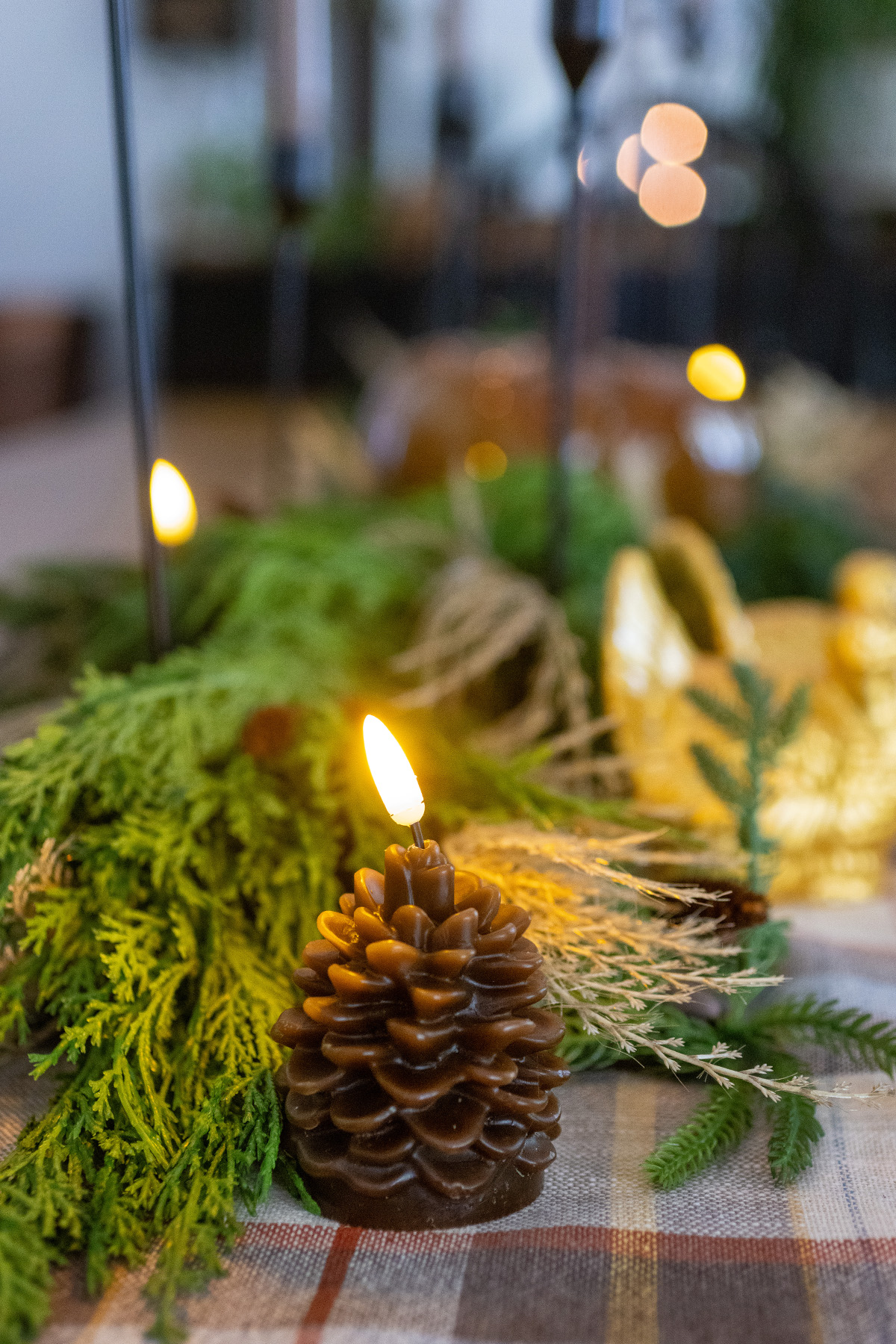 I tucked black candle holders with taupe real taper candlesticks into the greenery.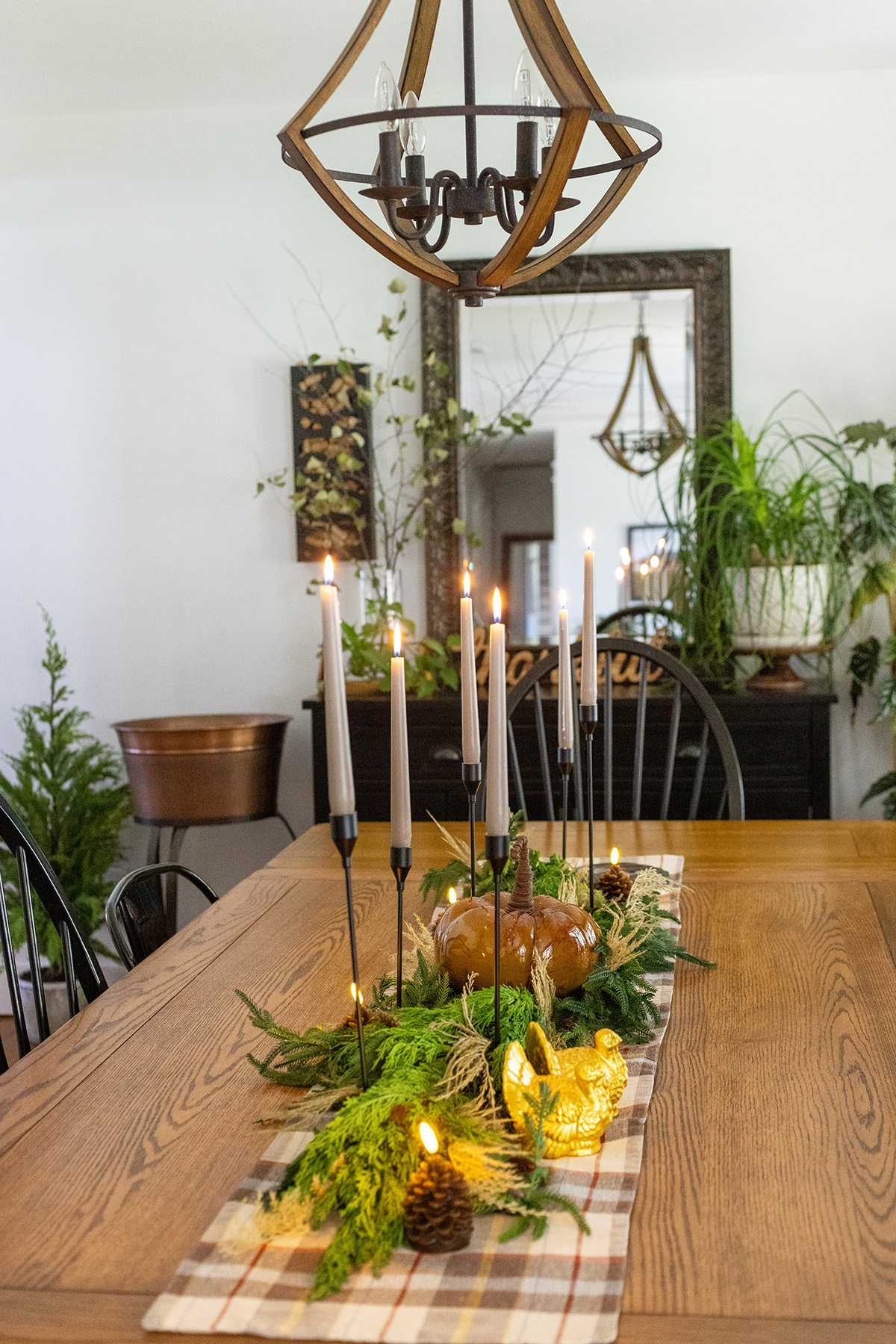 Finally, I finished off the look with one of my favorite antique store finds – my gold turkey salt and pepper shakers. I also added a pumpkin trivet.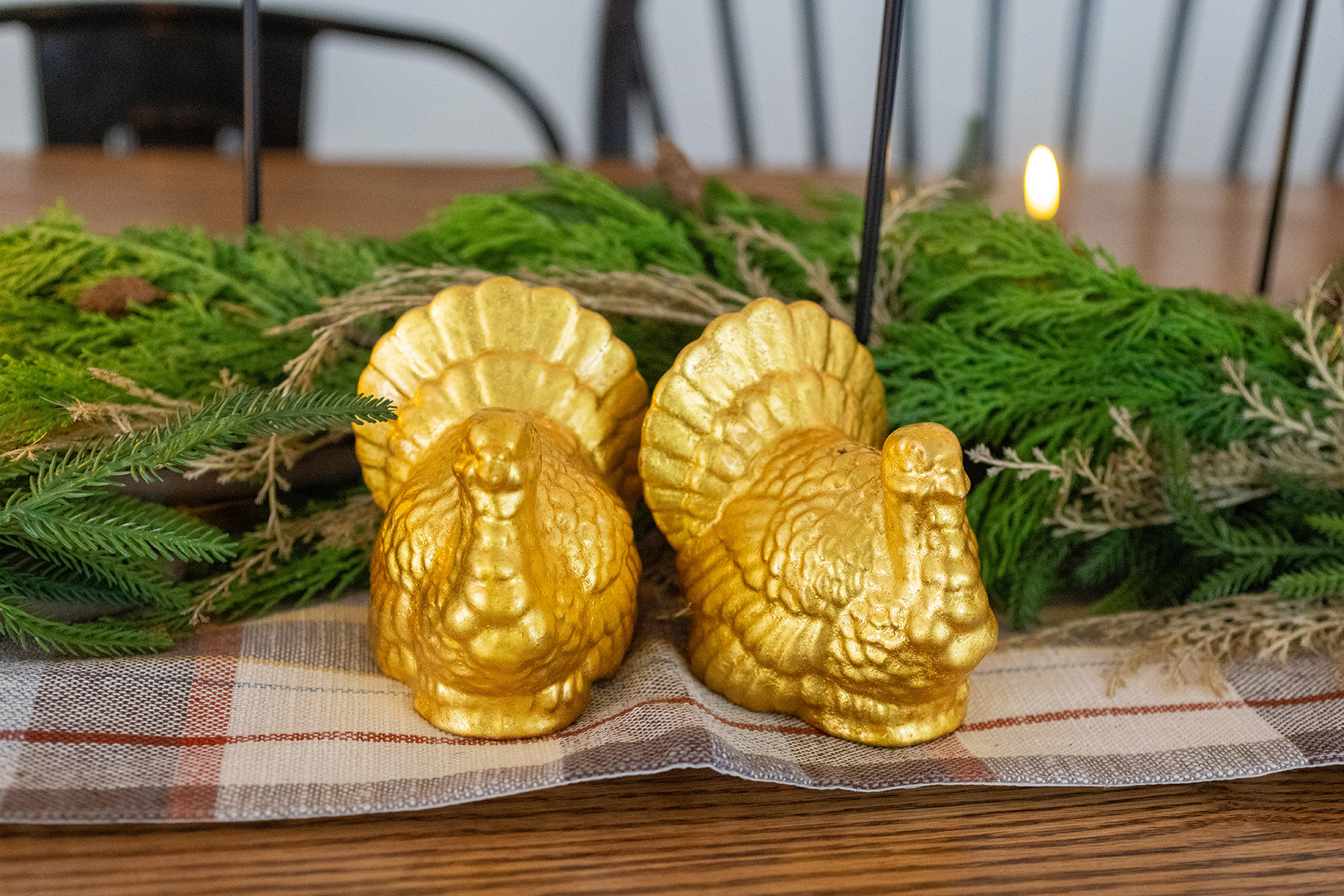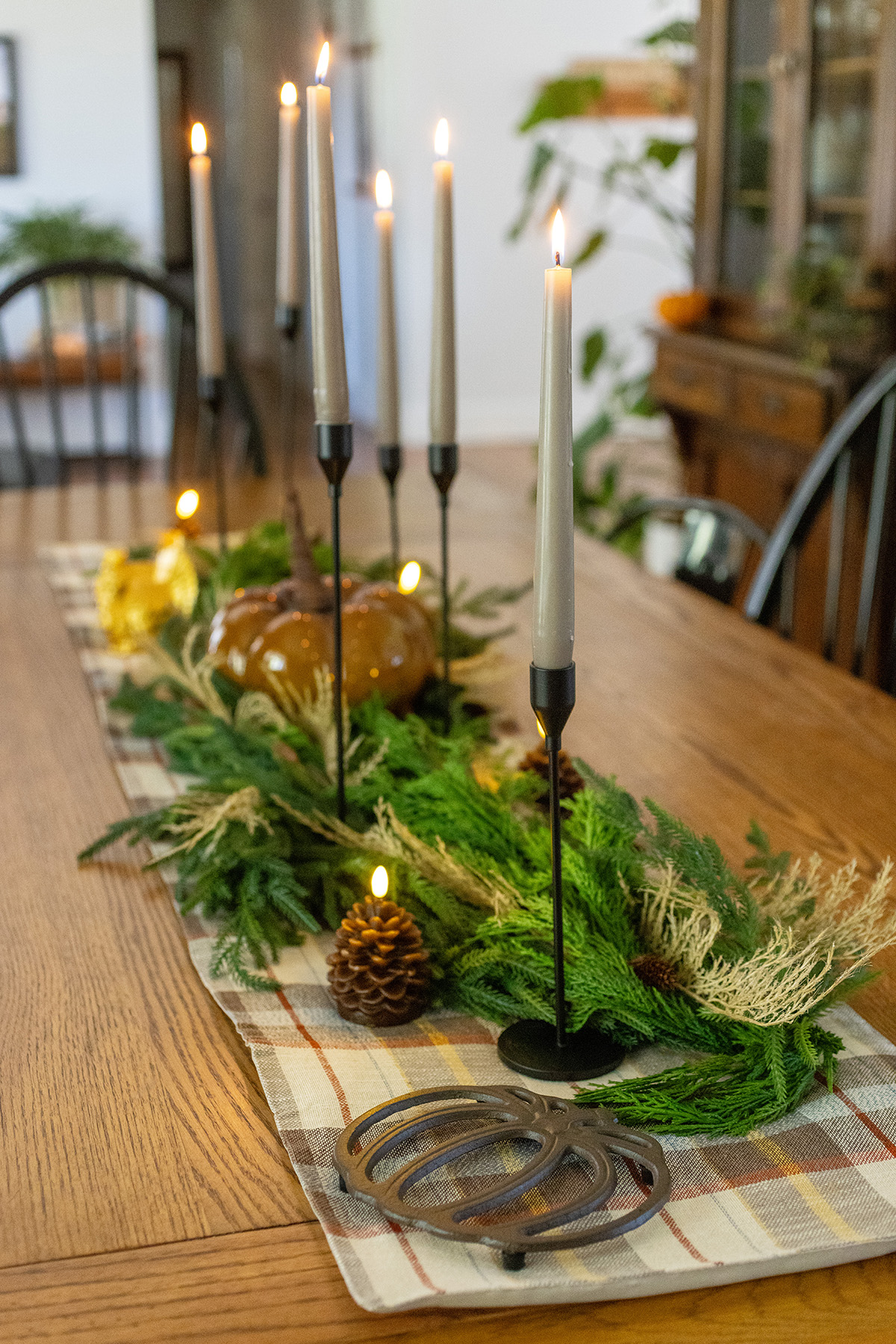 My Thanksgiving tablescape started with the idea of using Christmas greenery and came to life pulling in fall-ish items I had on hand for a hybrid Thanksmas look. That's how I typically come up with my holiday decor. Start with an idea, add in things I have on hand, tweak as I go until I end up with something I like.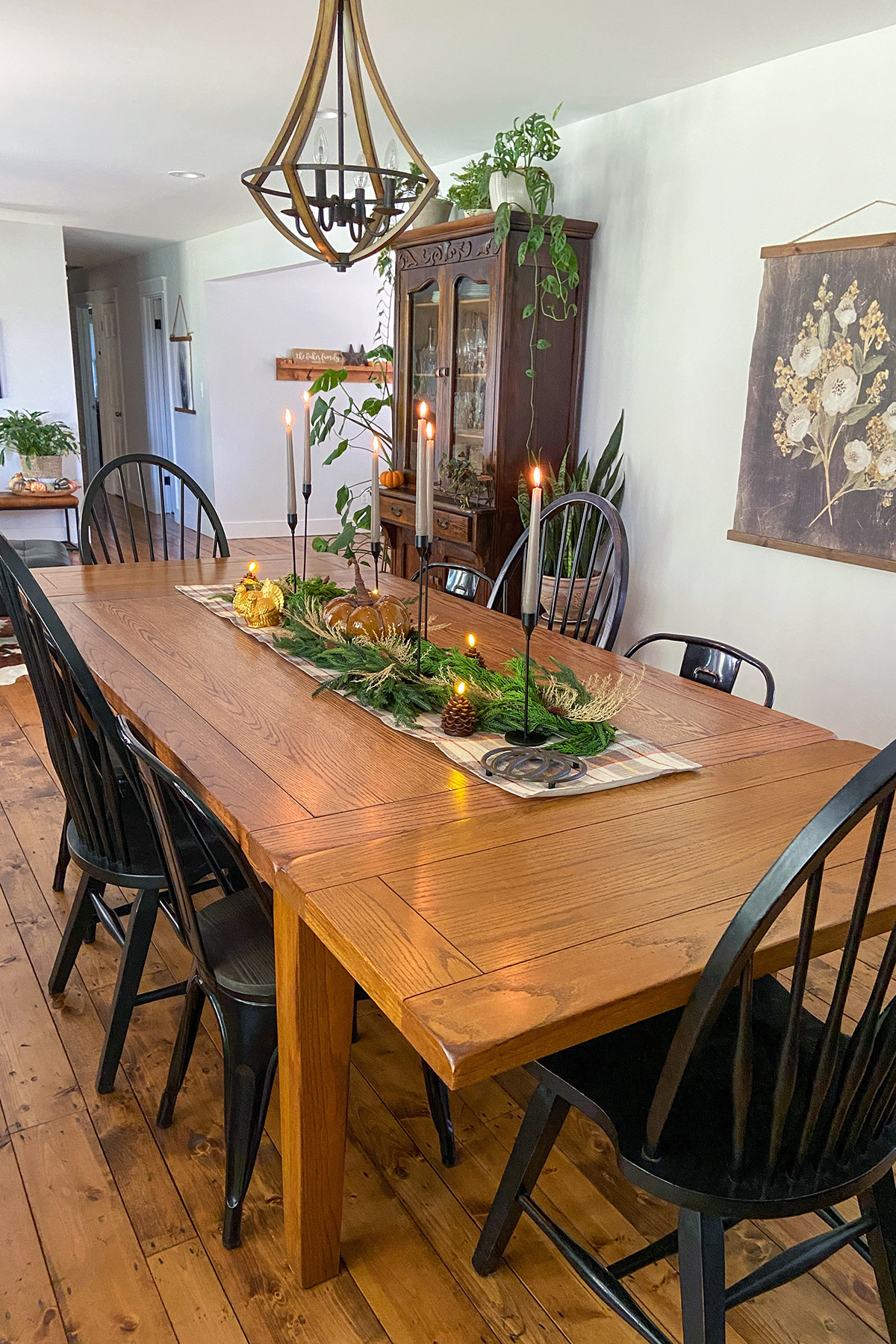 Reader Interactions