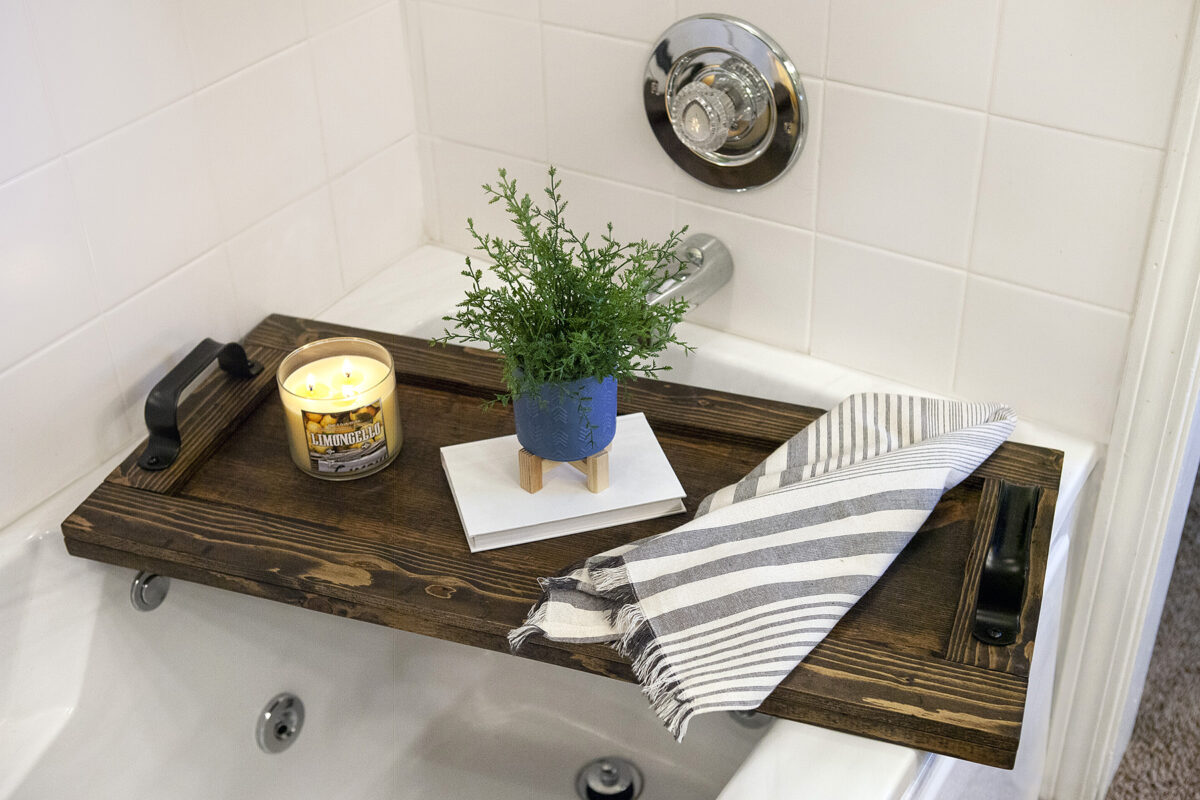 The coronavirus self quarantining became very real this week. The one good thing to come from this is I am able to continue working while at home. Working from home + self quarantine means I haven't fixed my hair, put on make-up or worn real clothes in the last 7 days. Small blessings!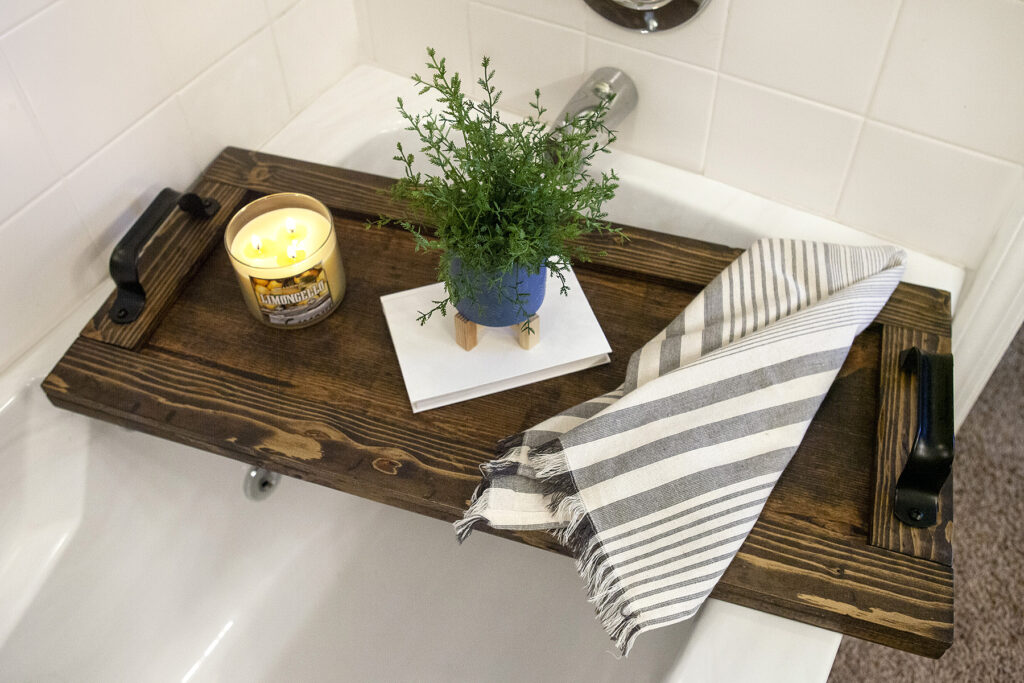 I'm not a skilled caregiver, I don't work at an essential business that is still open to the public but I do have a blog. So I thought I would do my part in helping us come up with productive and entertaining ways to spend our newfound time at home. I am choosing to take this down time to focus on making my home as comfy and cozy as possible. I'm able to work on small home projects that I've wanted to do for months but didn't have the time. I'm cleaning and organizing EVERYTHING. I'm meal prepping with the food I have on hand and baking all the favorite treats. I'm enjoying long bubble baths instead of quick showers. Again, small blessings!
My first project – adding this simple DIY bathtub tray to make bath time even more relaxing with all of my favorite things within arms reach. With the help of my son, I drew out a rough idea of what I wanted, we picked up a few things from Home Depot, he cut the boards and built the tray and I stained and sealed it. Now I look forward to ending my work day with a hot bubble bath, a scented candle, a good book and my favorite drink. Small blessings!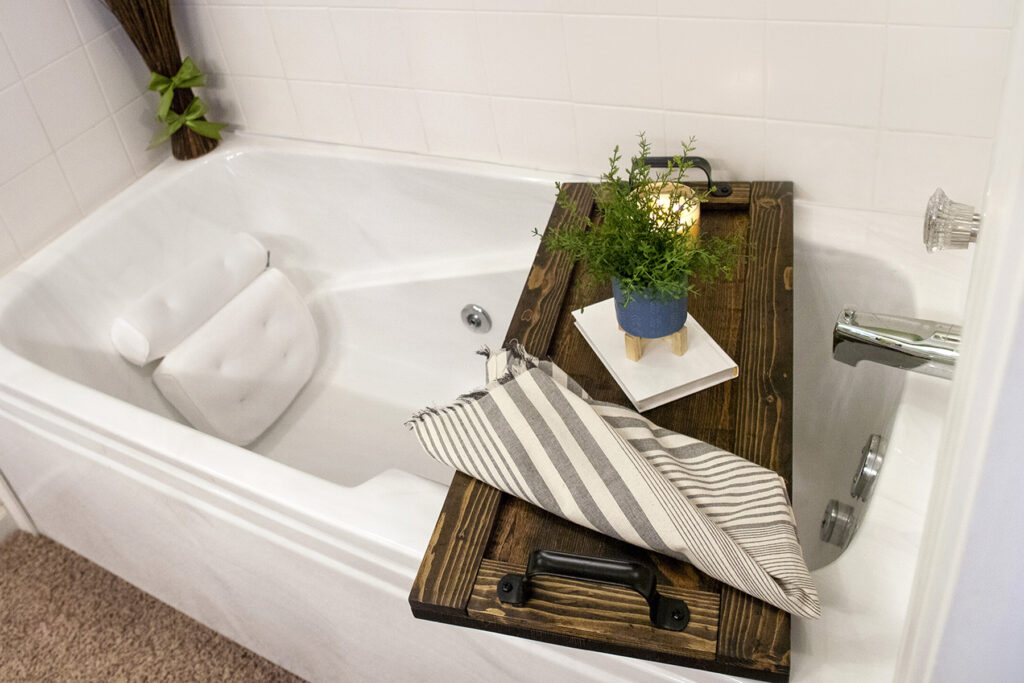 What We Used:
**Be sure to measure the width of your tub for the exact lengths you need.**
1″ x 4″ x 6′ pine board
1″ x 2″ x 6′ pine board
(2) gate handles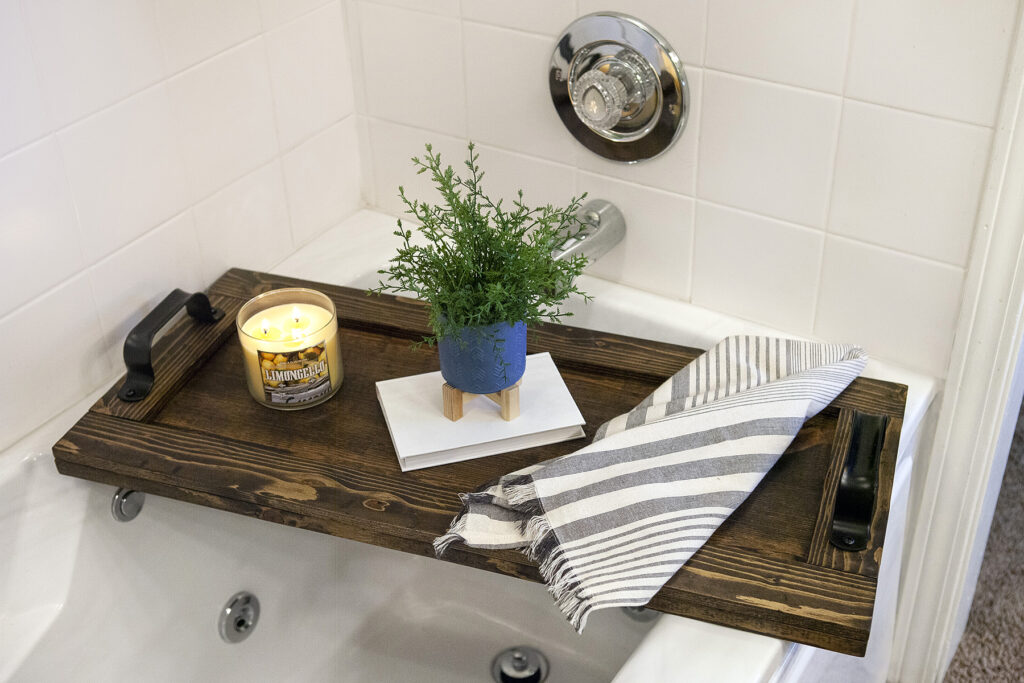 Reader Interactions